2023 Engage B2B aWARDS
The Engage B2B Awards are designed to recognise innovation and excellence across the entire spectrum of marketing and sales engagement.
We're delighted to announce that, due to growth, we are moving to a new home in the shape of The Brewery, London, which is the perfect space for another year of fantastic celebration. The 2023 Engage B2B Awards Ceremony will take place on 6th December.
Entries for our 2023 Engage B2B Awards programme will are now open - so don't miss out, it could be you celebrating next year!
Quick Facts
Enter Online
21 Categories
350+ Guests
£165+VAT
6 ENTRY QUESTIONS
WHAT TO EXPECT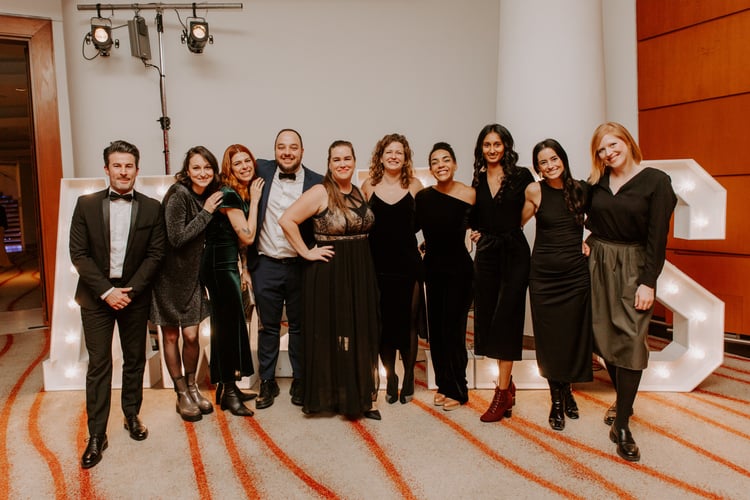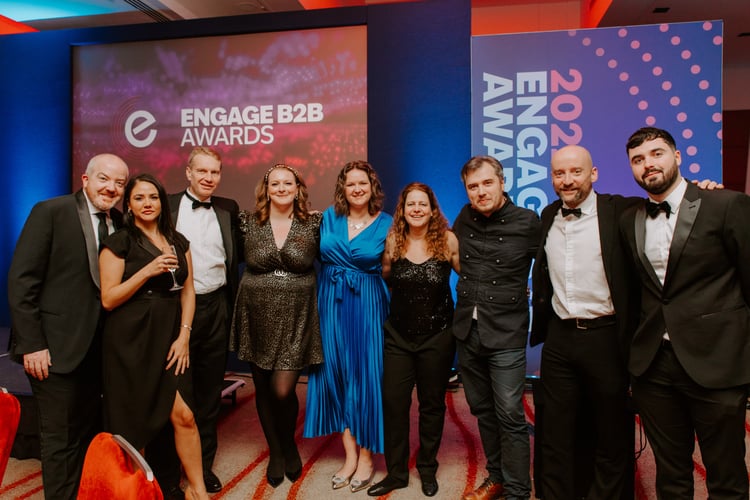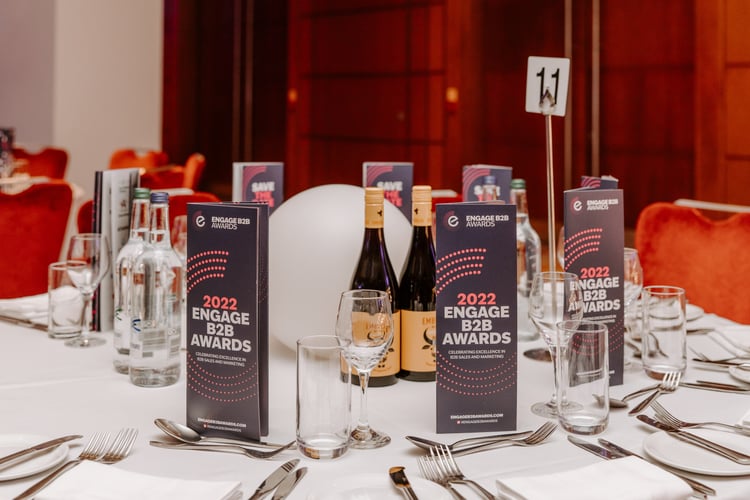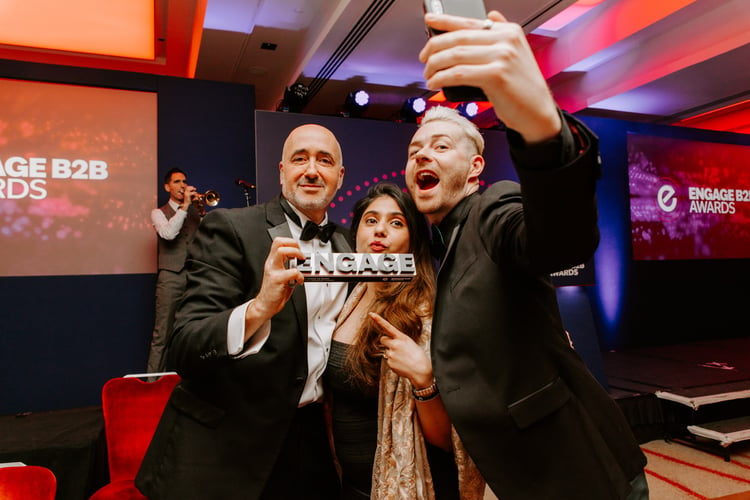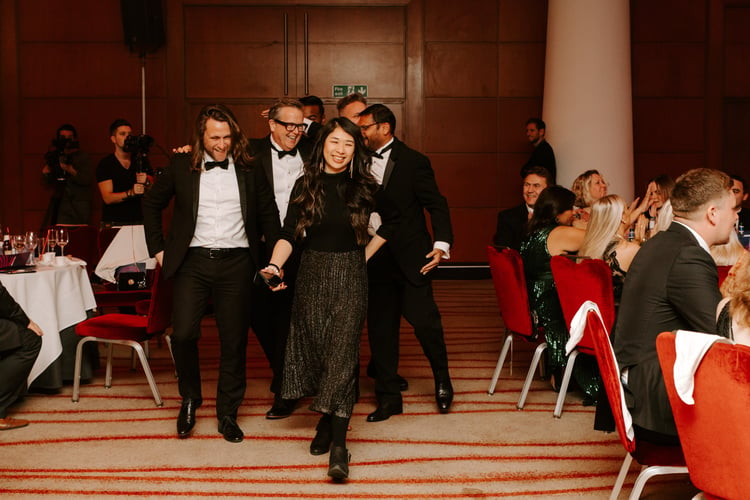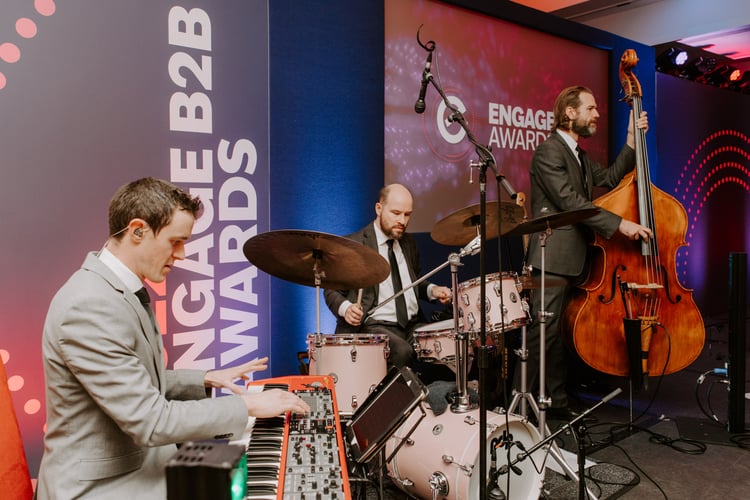 Best Example of Marketing Engagement
Best Example of Sales Enablement
Best Use of Technology in Marketing
Best Use of Technology in Sales
Marketing Team of the Year
Remote Sales Innovation of the Year
Inbound Marketing Programme of the Year
Outbound Marketing Programme of the Year
Award for Innovation in Sales
Best Brand Communication
Best Use of Account-Based Marketing (ABM)
Best Use of Voice of the Customer
Best Use of Onboarding and Training
Best Use of Data & Insight in Marketing
Rebrand/Relaunch Campaign of the Year
Great Place to Work
Best Multichannel Campaign
Best Customer Engagement Initiative
Sales Growth Achievement of the Year
Best Use of Live, Digital And/Or Hybrid Events Marketing
Under 30 Industry Trailblazers
Our world class panel of 9 judges will preside over categories which cover strategic areas of sales and marketing, capturing examples of excellence from organisations and individuals directly improving their sales and marketing strategies, improving sales enablement, marketing technology, productivity and bottom line performance.
Lynzi Ashworth
Aon
Head Of Digital Marketing
Lynzi is a marketing leader who loves is fascinated by people and technology. Lynzi leads by fostering a culture of data lead decision making overlaid with marketing magic - driving commercial growth by connecting businesses and clients through storytelling and immersive experiences. Lynzi is currently leading a global digital marketing transformation program to support the continual growth of £11bn professional services organisation, as it merges with a similar sized organisation.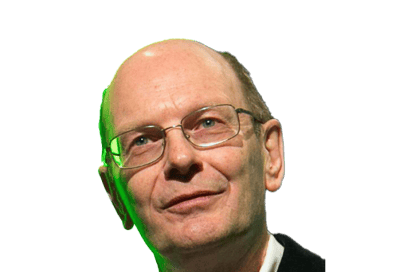 Martin Hill-Wilson
Brainfood Consulting
Founder
I'm a customer engagement and digital business strategist. Also an author and international keynote speaker. Working under my own brand, Brainfood Consulting, I design masterclasses and transformational change helping clients evolve their social and digital capabilities. Current topics include omni-channel design, proactive, low effort customer experience, social customer service and customer hubs. All themed around service innovation.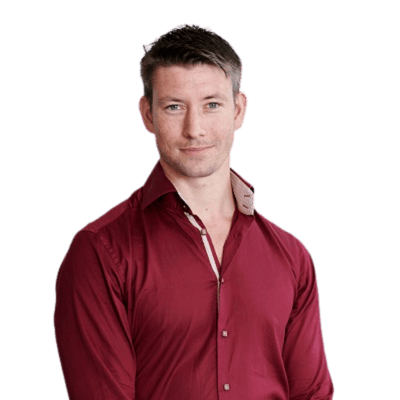 Pete Evia Rhodes
Simply Health
Head of Customer Engagement
Pete is a true customer champion, using insight with innovation to help successfully develop customer centric propositions. These have included BT Mobile, A.I led content recommendations at The Times, alongside award winning contact centres. He's currently Head of Customer Engagement at Simplyhealth, leading their omni-channel CRM Strategy & MarTech evolution. Additionally Pete's key noted at Engage, INMA, and CCW. He's been published in the Chartered Institute of Marketing, as well as The Harvard Business Review. Recognised by Customer Experience Magazine as one of the top 50 most influential professionals in customer experience.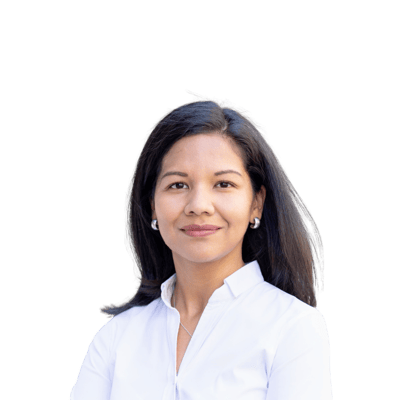 Karina Battaglia
Microsoft
Sales and Marketing Enablement Lead
Karina Battaglia leads strategic connected marketing and sales enablement initiatives at Microsoft's Western Europe HQ. Her work seats at the intersection between marketing and sales impacting the ways of work of thousands of field sellers and marketers. With 15 years of experience in field and HQ roles along the customer journey, in marketing, sales, and customer success in Europe, the US and Latam, Karina has a track record of building high-impact initiatives that scale and last beyond her tenure. Her entrepreneurial and collaborative mindset allows her to gain support from a variety of stakeholders, build consensus and drive results. Karina is an active sponsor of Diversity and Inclusion programs and an avid learner of high-performance and high-productivity habits.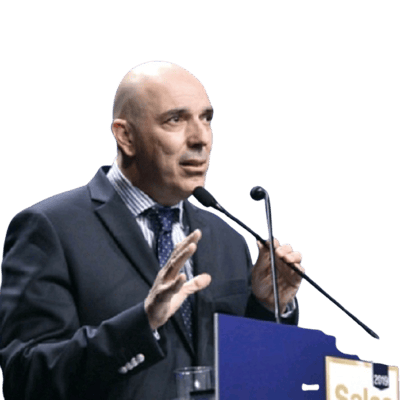 George Pastidis
Ericsson
Head of Sales Enablement Programmes
George is a passionate sales trainer, sales coach, sales enablement practitioner and learning & development consultant. George worked for more than ten years as a sales senior executive for major multinational companies in the telecoms industry such as Wind, Alcatel, Motorola and Vodafone. There he gained wide experience and deep understanding of the challenges of sales and account management of all kinds – business, consumer, consultative, transactional – in a fast-developing and increasingly competitive environment. He then headed Huthwaite International in south-eastern Europe and he actively participated in the business development and implementation of Huthwaite's sales academies and projects in this territory. George joined Ericsson in 2013. Based in France, he was the Learning & Development Consultant in Market Area Europe & Latin America, leading Sales learning programs. George is a graduate in Economics and Business Administration from Elon University N.C, USA and he has been awarded the CIPD Advanced Level Coaching & Mentoring Certification. On April 1st 2018, George joined Sales Enablement of Group Function HR as Head of Sales Enablement Programs. He is leading today SET2WIN Ericsson Sales Proficiency Program. George is motivated, above all, by a passion to help people apply the right skills to produce increased revenue, better margins and stronger customer relationships.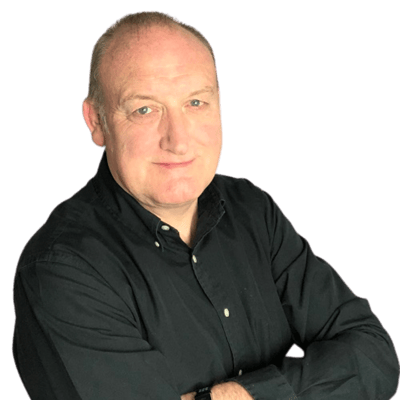 Sam Robinson
Dentsu
Head of Growth Enablement
I started working life following the Billy Connolly mould of working in a shipyard, in my case as an electrician. Fancied getting into sales as at that time you got a free car! Had a successful selling career with Canon and Xerox before moving into training as part of the Xerox Management Development programme. I started to build a philosophy of performance under pressure whilst at ARM in Cambridge and went of to develop these principles during a 7-year stint at OpenText. This culminated in the development of the IMPACT performance programme. For the last 3 years I've built up the enablement function at Sage in the UK&I and Africa Middle East. The drive here was to make enablement a data driven business function not a training function.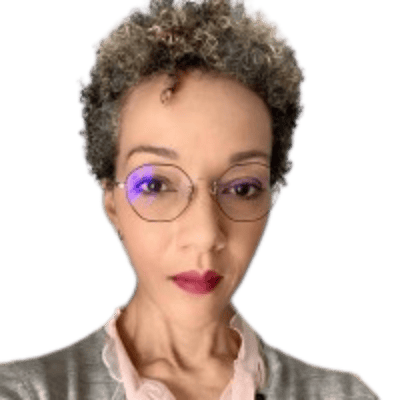 Kate Philpot
Getty Images
Senior Director, Global Sales Enablement
Kate Philpot is Senior Director of Global Sales Enablement at Getty Images. She leads a team based across three continents and is responsible for company-wide Sales and Service training and enablement programmes, which support staff development of professional skills, product knowledge and systems understanding. Kate joined Getty Images in 2015 as Sales Training Manager for EMEA, after 15 years of sales, sales leadership and HR experience at Mars, Glaxo Smith Kline and Shell UK. She has also spent several years as a consultant delivering commercial negotiation, sales skills, leadership and management training across Europe. She is a regular speaker at industry events and has a passion for all things DEI, being current Co-Chair of the Getty Images Multi-Culture Network ERG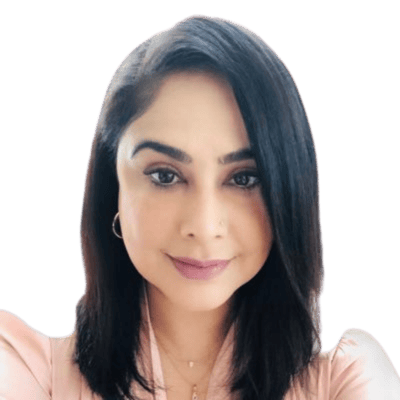 Puja Rios
Adobe
Chief Revenue Officer
Puja Bhola Rios is the Chief Revenue Officer at Frame.io, a cloud-based video collaboration platform. Previous to Frame.io, Puja spent 7 years at Xerox and 13 years at CareerBuilder as their SVP of Enterprise Sales and Customer Success. While at CareerBuilder, Puja founded and ran her company's Women's Alliance, CareerBuildHER. In addition, she sits on the Executive Board of Bright Pink and prides herself on her work as a Chronic Pain advocate and blogger. She is the author of the Huffington Post feature blog, 'Me vs. Fibromyalgia,' as well as a contributor to Thrive Global, The Mighty, and New Life Outlook. Puja lives in Miami Beach with her husband and 2 dogs, JZ and RiRi.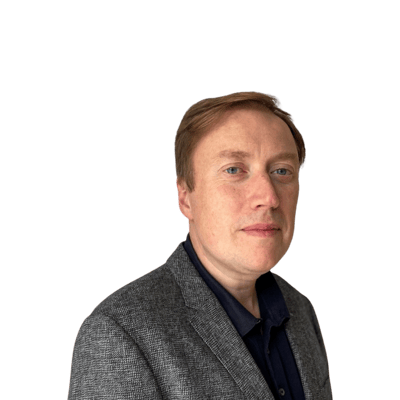 Richard Moody
Vista
General Manager for Northern Europe
Richard is the General Manager of UK and Nordics at Vista, where he oversees all aspects of business and operations.
He has more than 20 years of experience in business growth, marketing strategy, brand development, along with a deep understanding of eCommerce. Richard is a UK native but lives and works in Barcelona.
He's been at Vista since 2009 where he has held various roles, including the creation and management of a European markets team, introducing a successful CRM department for Europe and leading the Nordics, Central and Southern European countries at Vista.
Prior to starting at Vista, Richard worked at both HSBC and MBNA (Bank of America).
HOW THE JUDGES SCORE ENTRIES
Objectives

This judging criteria looks at whether the organisation provides clear evidence and well thought out understanding of the strategy and requirements.
Innovation

The judges will look at whether the entry demonstrates innovation, uniqueness and a forward thinking approach
Execution

Within this criteria, our expert judges will look at how the strategy executed and what made it work so well.
Success

When writing your entry, it's important that you clearly demonstrate your success with solid accountable evidence and, ultimately, why it should win.
ENTRY RULES AND REQUIREMENTS
If you are submitting an entry on behalf of your company or individuals you are responsible for seeking permission from the required person.
Submissions that include live projects must have taken place in the last 12 months. If your project has not yet finished, you are still eligible to enter.
Each entry is judged on its own merits and not by comparison to other entries.
"The best bit for me was the wide range of companies and industries represented which gave insight in to how engagement affects all industries."
Alice Smith, Head of Customer Experience, Virgin Media

OUR PREVIOUS SPONSORS INCLUDE
VENUE DETAILS
The Brewery, London
52 Chiswell Street, London, EC1Y 4SD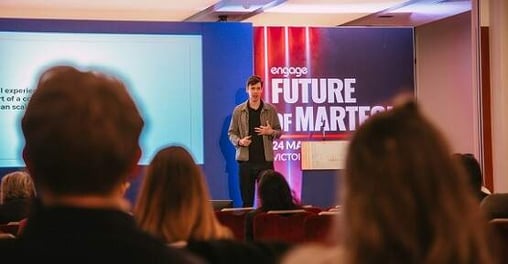 FUTURE OF MARTECH
The future of marketing will be more automated, predictive and AI-driven. Join us on a journey showcasing how digital technology can provide a more personalised offering that attracts and retains a loyal customer base.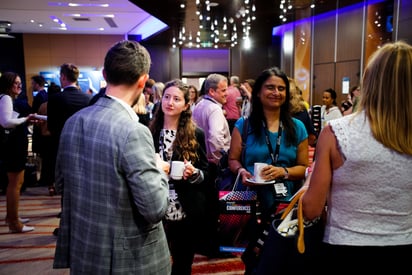 FUTURE OF SALESTECH CONFERENCE
The 'modern' customer has new expectations and a refreshed approach in their purchasing, so organisations must keep pace before customers discover they receive a better experience from tech-enabled businesses.
MARKETING ENGAGEMENT SUMMIT
Join us on a journey showcasing how digital technology can be used to provide consistent messaging, and learn how to gain advanced customer understanding and insights for a more personalised offering that attracts and retains a loyal customer base.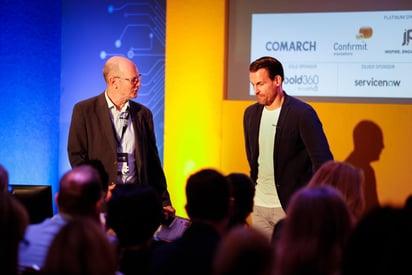 SALES ENGAGEMENT SUMMIT
The growing importance of understanding the buyer and their journey is crucial though, as engagement insights are increasingly proven to improve the sales process, the human experience and, ultimately, profitability.